Manual high pressure spray guns
Berizzi produces and supplies manual paint spray guns (airless and air assisted-airless) able to provide high quality finishing and transfer efficiency, while ensuring maximum user comfort. These spray guns are compatible with the main brand available on the sector (Graco, Wagner, Optima, Kremlin, Anest Iwata, Binks, Wiwa,Titan).
Manual high pressure spray guns
Manual guns for spraying technology
Berizzi spray guns allow to satisfy every painting need determined by the type of material, the flow rate and the degree of finishing required. They can be used for airless or air assisted airless spraying, for different applications and materials.
All Berizzi spray guns ensure maximum transfer efficiency, high quality finishing and production speed for every application on large surfaces where high coating thickness is required.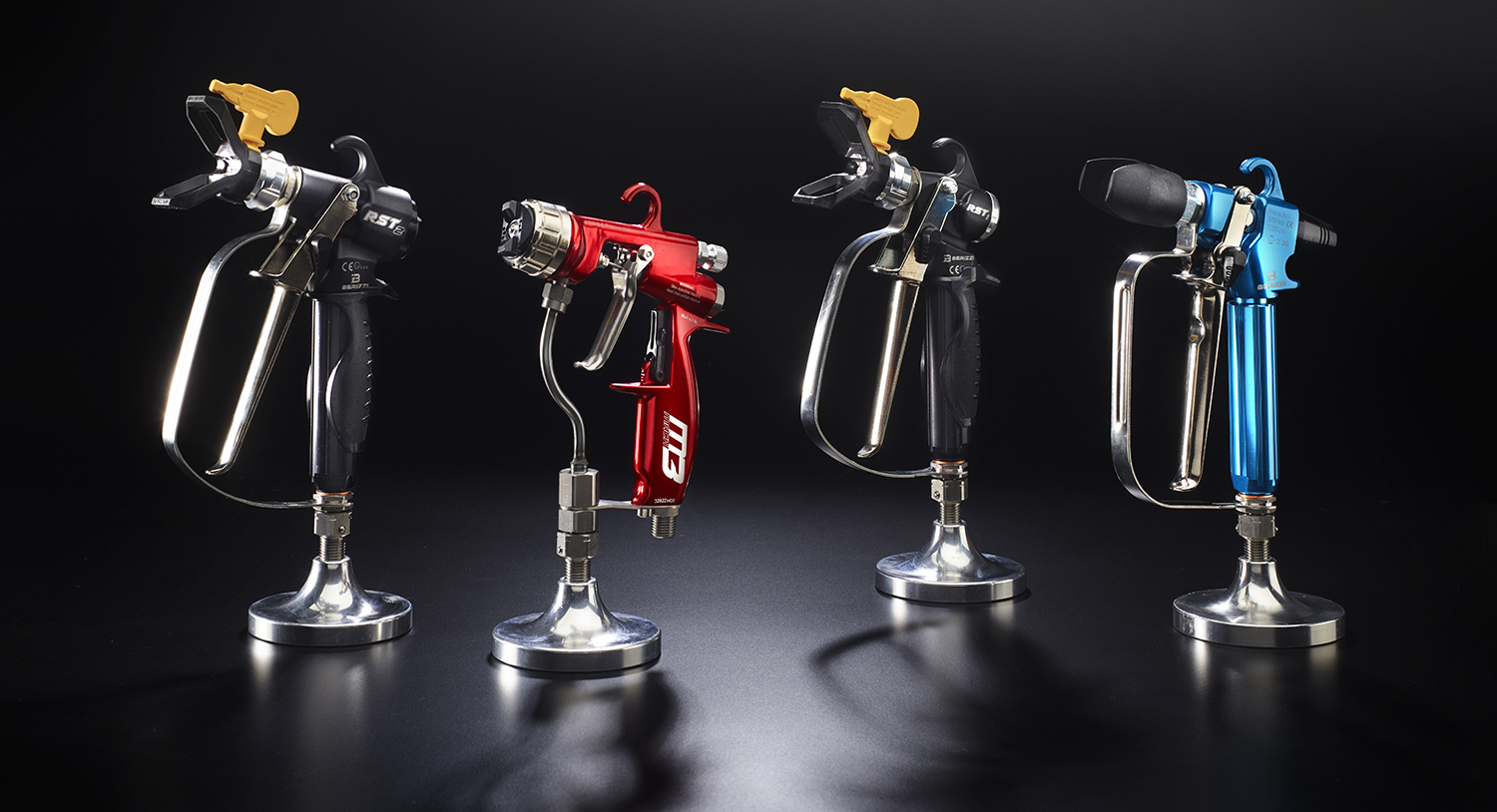 Each gun has a dedicated repair kit that can be replaced with the worn one and it allows to keep the gun in the best working conditions providing the best finishing performances.