Automatic high pressure spray guns
Berizzi produces and supplies automatic paint spraying spray guns to be installed in automatic spraying systems, booths and painting systems.
Automatic high pressure spray guns
Automatic guns for spraying technology
Airless or air-assisted airless spray guns are both available, usable for different applications and materials and able to guarantee maximum transfer efficiency, high finishing quality and production speed on large surfaces where high coating thickness is required. 

The Berizzi automatic guns guarantee high performances and are ideal for the highest demands on painting in terms of brilliance, flow, colour tone accuracy and gloss level.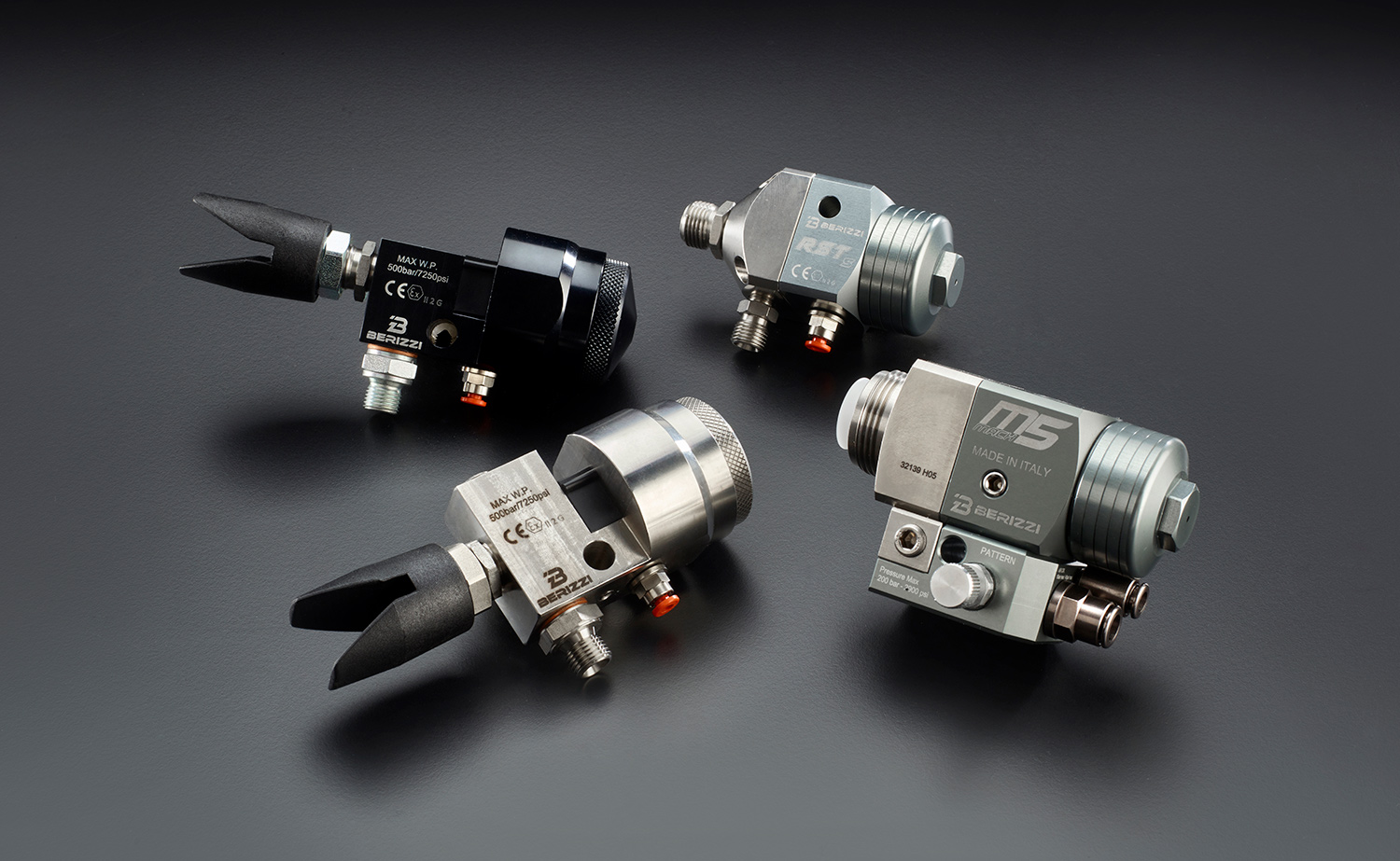 Advantages:
- Can be integrated into existing control and application systems
 - Fully automatic, continuous adjustment of fan geometry via external control
- Circulation mode
- Process reliability through self-adjusting sealing elements in the air and material area
- Low maintenance requirements, easy replacement of components
Each gun has a dedicated repair kit that allows to keep the gun in the best working conditions providing the best finishing performances.