Spray guns nozzles
Spray guns nozzles
Berizzi produces and supplies nozzles for air-assisted airless and airless paint spraying guns manufactured by the company and compatible with the products of the main brands in the field (Graco, Optima, Kremlin, Wagner). The nozzles are made with special materials, extremely hard and compact with high precision technologies, in order to guarantee exceptional atomization quality and maximum durability.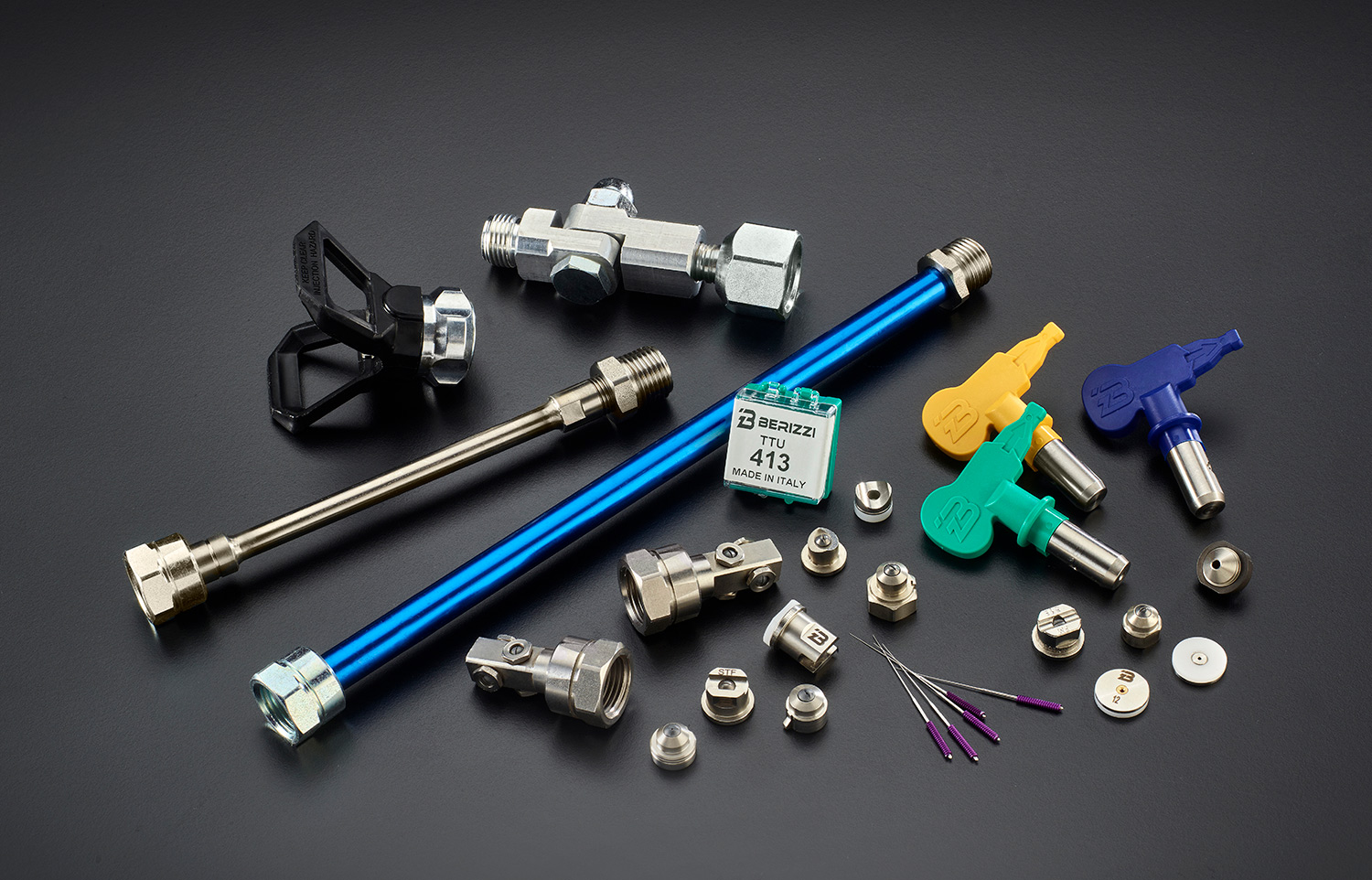 Choosing the right nozzle depends on the paint or material used.
To make sure that every nozzle built in our factory gives the best results, we test every nozzle that is built with carefully selected materials. The size of the nozzle, defined by the diameter of the hole, allows for a small, medium or large fan jet.